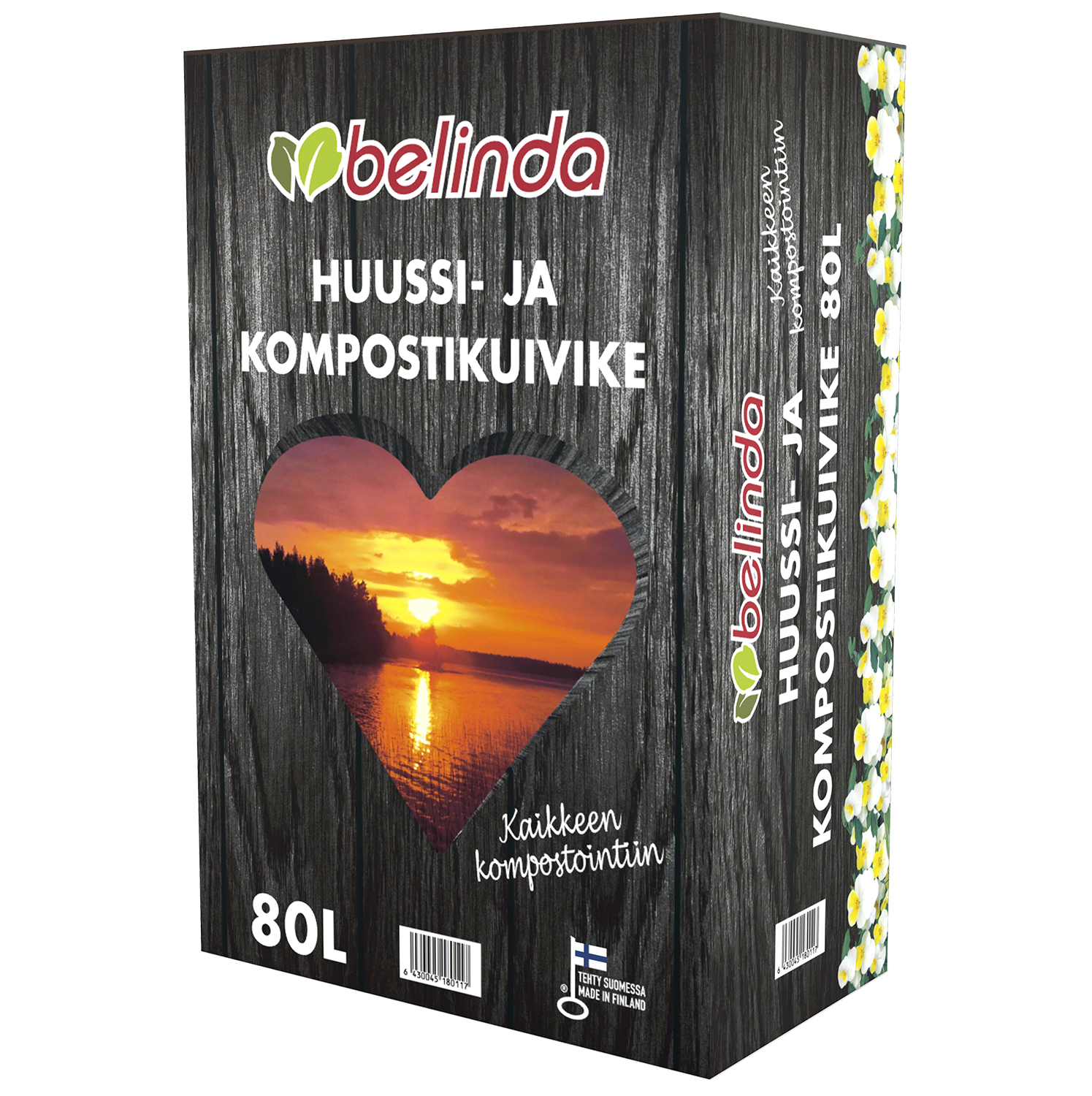 The Belinda Outhouse and Compost Desiccant is ideal for almost all composters and outhouses.
Belinda Outhouse and Compost Desiccant is manufactured from clean Finnish ingredients. The desiccant is manufactured from dry wood shavings and airy peat that binds moisture well. The mixture also includes fresh even-quality pine bark pieces, which adds airiness to the compost and gives a fresh pine scent to the outhouse. The packaging is manufactured with a new method, keeping it airtight and watertight before opening. This is why the desiccant will not become wet before opening, and the airtight packaging will prevent the product from composting prematurely. This desiccant is suitable for nearly all composters and outhouses. After opening, the product should be protected from the rain. It is recommended to store the product in a warm place for winter.
Package size:
80 litres, 45 bales/pallet
Recommended use:
• Compost
• Outhouses
Use:
Outhouse:
After each visit, add about 3dl of desiccant to the waste container. If you also compost household waste in the toilet, make sure to cover the waste well.
Household biowaste:
Cover household biowaste with a layer of Belinda Outhouse and Compost Desiccant. The recommended desiccant dosage is about a third or up to a half of the volume of biowaste. If the compost is very damp or smelly, add more desiccant.
Composting garden waste:
Add layers of desiccant to garden waste. If the compost waste is too dry, you can add some water to it.